CONSOLIDATE, CLEANSE, CLASSIFY, AND ENRICH YOUR DATA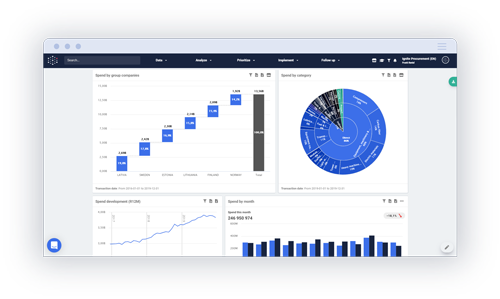 Consolidate procurement data across all your businesses, ERPs, and data sources. No more barriers to utilize your data. A secure, single source of truth provides you and decision-makers with all the right data at the right time.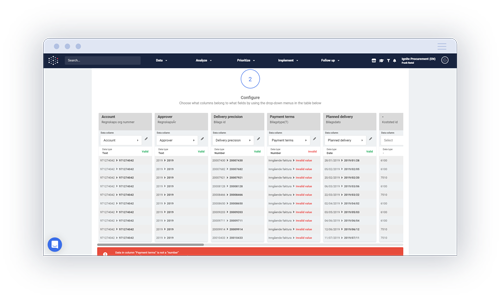 Intelligent data cleaning and processing algorithms enable you to detect and correct inaccurate data. More consistent data ensures higher data quality and added value for your business.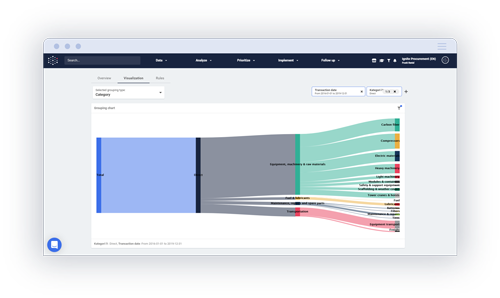 Utilize our built-in machine learning algorithms to standardize the products and services you are buying. If you have item-level data available, the solution can tag these automatically based on the United Nations Standard Products and Services (UNSPSC) taxonomy.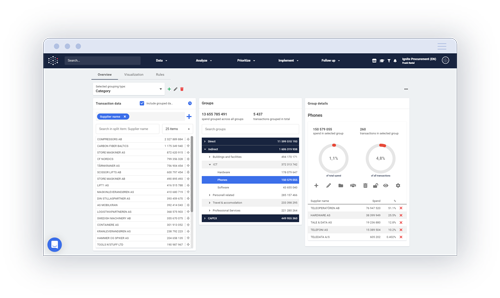 Take advantage of the AI-driven engine for automatic spend classification or classify manually with drag-and-drop. Classify your data to spend categories with the option to create additional custom hierarchies and taxonomies.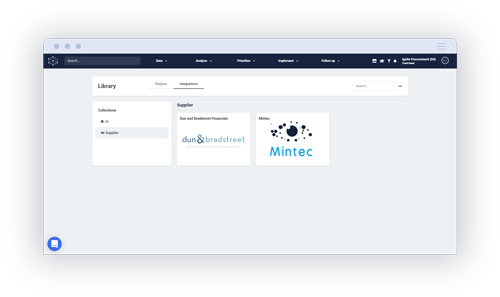 Enrich your data with third-party data sources to get important additional perspectives. For example, financial information about your suppliers provides valuable insights on opportunities and risks.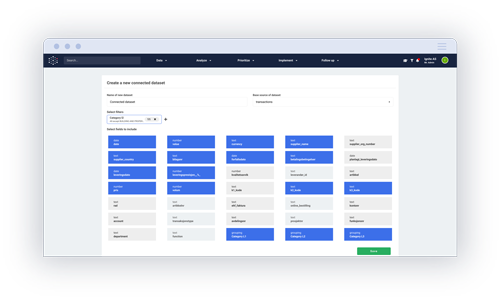 Import and manage all your procurement data, such as spend, contracts, market data, or supplier information. Data blending and joining enable you to drive insights across the different data sources.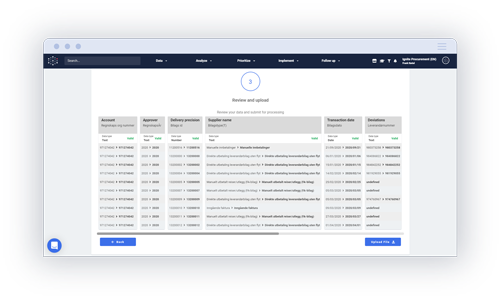 Flawlessly integrate all your relevant data sources, such as ERP data, directly to the solution for real-time insights. Integrate through APIs, connectors, or periodic functions. Manual data import is also supported, of course.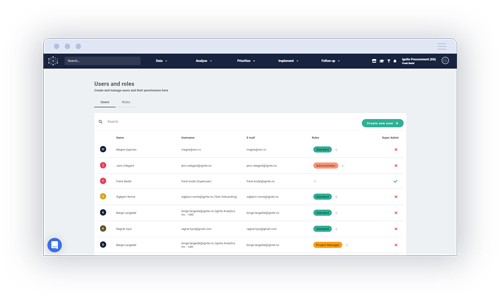 Invite and manage your users in the solution. Tailor permissions to data and individual system objects based on users or their roles - all fully customizable.