KEEP TRACK OF PROCUREMENT ACTIVITIES ACROSS YOUR TEAM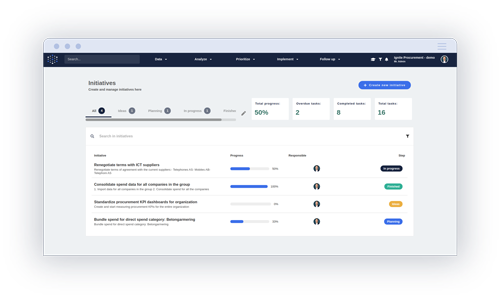 Create and gather all your procurement initiatives in one joint solution. Learn from previous, execute ongoing, and plan your upcoming projects and activities.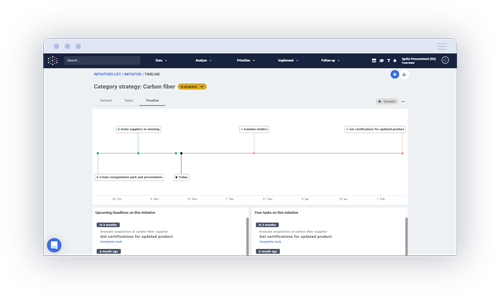 Manage and assign tasks for all the different initiatives - either individually or allocate across your team. Set deadlines to facilitate progress and ensure completion in due time.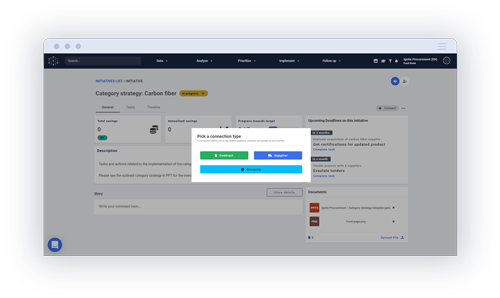 Connect your initiatives and tasks to users, suppliers, contracts, categories, and other data objects, consolidating valuable information throughout the procurement processes.
Ensure full transparency of your ongoing processes and secure an efficient utilization of team resources. Users can also create individual, non-shareable tasks, if applicable.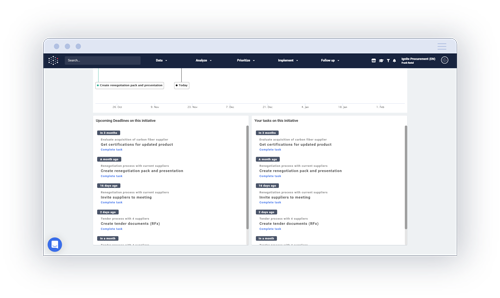 Receive automatic notifications for your tasks that are approaching their deadlines. Users can also provide and send comments across the team to update them on the latest status.