TRANSFORM YOUR DATA INTO ACTIONABLE INSIGHTS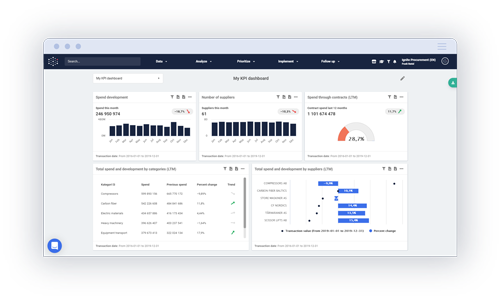 Visualize your data through widgets and add it to the dashboard of your choosing. Fully customize the analyzes to fit your needs by defining data input, filters, chart types, and settings.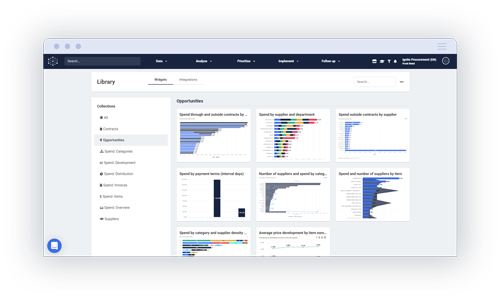 Search hundreds of out-of-the-box widgets and dashboards by collections and quickly build the reports you need. You may also share your procurement insights and contribute to an analytic community.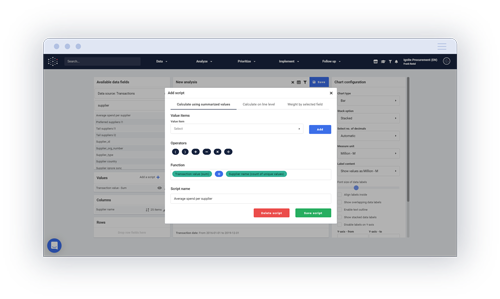 Use filters to gain deeper insights or click on interactive charts for dynamic drill-downs. For more advanced use-cases, define scripts (or formulas) to calculate and reflect your data.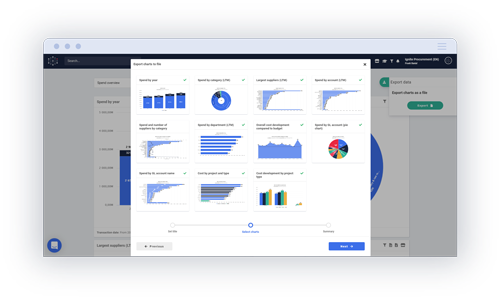 Share the insights with your team and report to other stakeholders in the organization. Easily export all your data, widgets, and dashboards directly to Excel and PowerPoint.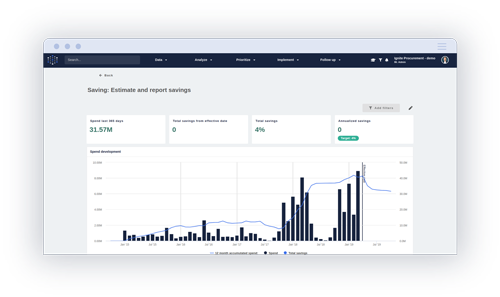 Measure savings based on real-time spend to get more accurate details on your savings performance. Use advanced formulas to automate and track the savings calculations.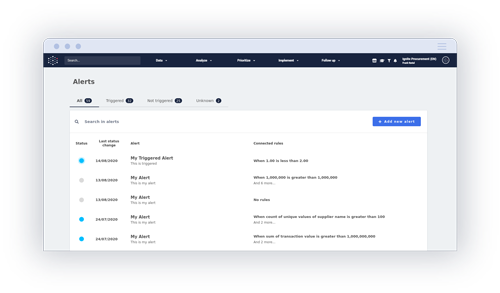 Set alerts to stay on top of your procurement data. As soon as irregularities are detected, such as a new supplier, you will receive notifications tailored the way you want it.